DESIGNERS
Our designers
Michele Mariano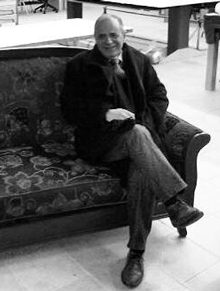 Since he was very young, he began to practice the arts of working iron, wood and tapestry. In 1968 he opened his first tapestry workshop. The passion for technology and innovation and the love for the furniture led him to become a true artist of the furniture. His works are characterized by the perfect combination of technical functionality and refined aesthetics.
In the mid-90s his study on the use of wood in furnishing leads him to realize even ambitious projects of historical and urban furniture that find maximum expression in setting castles Federiciani of Metaponto and the impressive coverage of the square of the masses Shrine of St. Mary of Canneto in Roccavivara. Today he dedicates himself to the design and creation of unique pieces of furniture for the collections Leaving Mariano 1968.
- - - - - - - - - - - - - - - - - - - -
Pierluigi Pontico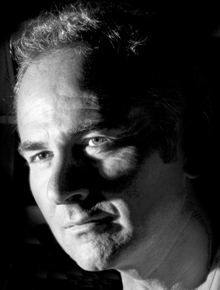 Pierluigi Pontico was born in Campobasso on August 4th, 1961, where he still works and lives with his wife and three children.
He graduated in Architecture at the University of Rome "La Sapienza" in 1987 and was admitted to the Order of Architects and Conservationists of the Province of Campobasso in 1988.
Among his professional activities, occupy a particular prominence those activities aimed at design and construction executive, as part of new construction, renovation and interior architecture, where he received over the years numerous positions both public and private.
The philosophy of the study, which is enriched in the performance of a team of highly qualified teamed, structural engineer, plant engineer, surveyor and draftsman, is to design following an architectural sensibility that favors aesthetic lines of purity and minimalism according to the problems of building (on site) and the detail.
Website: www.archpierluigipontico.it
(Tapestry by Mariano 1968)
- - - - - - - - - - - - - - - - - - - -
PAM.ARCO
The team of architects and designers of furniture Contract PAM.ARCO achieved worldwide ateliers and showrooms of some of the best known brands in international fashion.
Glamor influences and obsessive attention to detail characterize Pam.Arco production of furnishings with elegant design and authentic handmade quality.
In collaboration with Mariano1968, Pam.Arco has designed and made some tapestries showcases of the most famous fashion chains (Armani, Sandro Ferrone, LiuJo, Max Mara, etc.).
Website: www.pamarco.it
(Curtains and tapestry by Mariano 1968)